OMEGA GP Survey 2012 - Summary
 Some of our OMEGA members have reported unsatisfactory encounters with GPs particularly when children were ill. Some GPs are very good but the pattern is inconsistent. Currently treatment is provided by several different services.
OMEGA decided to assess systematically what GPs knew about the options for treatment using funding from LINk to pay an independent researcher. Margaret Melling carried out the study using interviews and a questionnaire sent to all GPs in Oxfordshire in July 2012.
Full report now available!
These documents can also be obtained from LINk on 01865 883488 or email link@oxonrcc.org.uk
Main findings:
60 GPs (12% of GPs in Oxfordshire) completed the survey.
The overwhelming majority, 89% were in favour of a primary care (community based) single point of access to all services for CFS/ME.
Compared with services for adults GPs were markedly less satisfied with services for children with CFS/ME. 68% were in favour of a multidisciplinary team for children with the illness.
Quite a few were not aware of current services. i.e.
27% were not aware of the Oxfordshire Community CFS/ME Team (OCCMET).
22% were not aware of the hospital based service in ORH Infectious Diseases department.
74% believe more information about the illness should be made available.
These results indicate a need for more cohesive, community based services for people with ME/CFS, improved services to treat children and more training and information about the illness for GPs.
- P. Wells for OMEGA, 03 October 2012.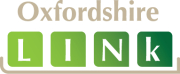 Oxfordshire Local Involvement Network (LINk) is made up of individuals and community groups who care about our health and social care services and work together to make improvements to them.