OMEGA is the Oxfordshire Myalgic Encephalomyelitis Group for Action. We are a self-help group for people with ME or Chronic Fatigue Syndrome, and their carers.
Members can benefit from contact with other people who recognise and understand the illness. Members give each other friendship and support, exchange information about treatments, and learn from each other about the management of this long-term illness.
OMEGA Support/Social Groups
Of course we are aware that a lot of our members are not well enough to attend these groups and we shall be thinking of them at these events.
December Meetings
Monday December 4th Oxford group 1.15pm onwards at the Oxford Thames De Vere Hotel (formally Four Pillars) Henley Rd, Oxford OX4 4GX 4GX Contact: thehippyangel@gmail.com Tel.07798808535
The Christmas lunch for members will be held at Brookes Restaurant on the 11th December ( See Newsletter for details )
Tuesday December 5th    Banbury group
12 noon – 1pm at The Mill, Banbury OX16 5QE Contact:Oxley76@btinternet.com Tel.07563302883.
Monday December 18th South Oxon group 12.30 for 1pm at Shillingford Bridge Hotel, Oxon, OX10 8LZ This will be our Christmas Lunch for members.in South Oxon.
Contact; tessamary_keys@yahoo.co.uk Tel. 01491 838727
Thursday  December14thWantage and Grove ME/CFS Support Group 12noon onwards ,lunch meeting at the Lord Nelson Pub, Charlton  Road, Wantage, OX12 8HL
.
Contact: anniekingsbury@talktalk.net Tel. 01235 763813
For more details click on Full events listing
For more details click on Full events listing
Life with ME/CFS
This collection of original and powerful poetry from Oxfordshire ME Group for Action (OMEGA) lets you see the view 'from the bed'.
Stay up to date with OMEGA
BBC Local News item about the GP survey and childrens' ME services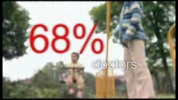 South Today, 8th February 2013 (wmv format, 2.5M)
BBC Oxford feature on the GP survey and childrens' ME services
Patricia Wells of OMEGA speaks to James Cannon. Listen here (mp3 format, 3MB)
Oxford Mail article on the campaign for children's ME services in Oxfordshire - 4th Feb 2013
'Futures on hold' for young ME sufferers
Another new research paper co-authored by OMEGA member Norman Booth - 20th Nov 2012
Targeting mitochondrial dysfunction in the treatment of Myalgic/Encephalomyelitis/Chronic Fatigue Syndrome (ME/CFS) – a clinical audit (pdf)
Norman gave a talk on this paper at the 3rd World Congress on Targeting Mitochondria in Berlin on November 9th 2012.
Interview on BBC Radio Oxford - 30th Oct 2012
Jayne Diston and Jan Seed speak to Malcom Boyden about OMEGA, ME and Poetry from the Bed. Listen here (mp3 format, 9MB)
We were also featured in a BBC News website article!
New research paper co-authored by OMEGA member Norman Booth
Interview on BBC Radio Oxford - 14th May 2012
Jayne Diston, Dr Charles Shepherd and Pat Williams speak to Jo Thoenes about ME, OMEGA's 'Poetry from the Bed' competition, prize giving and the winning poem 'Anstice', ME Awareness Month exhibition and 45,000 installation, and OMEGA. Listen Here
Radio 4 programme about ESA 20th December 2011
ME article Oxford Times May 5th 2011, p.46:
For years I haven't been able to make a meal...
Latest research shows evidence of persistent infection of children with ME:
http://www.bbc.co.uk/news/uk-scotland-tayside-central-11204884
OMEGA offers help and support by providing:
Meetings, social events and workshops - Including talks by both conventional and complementary practitioners, latest research and benefits information - see Forthcoming Events
Quarterly newsletters – Full of supportive advice and information, including some jokes and pictures.
Monthly meditation group – For further details please contact omega.meditation@phonecoop.coop
Information and training for Health Professionals
Access to other Oxfordshire groups - See below:
Telephone contact list – For details contact OMEGA – Details below.
A library
OMEGA is also active in research and campaigning for improved services: